2018 – 2019 Classes and Curriculum
Preschool-Kindergarten
Curriculum: We Are Many, We Are One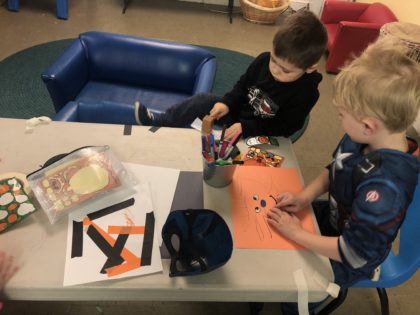 In this Unitarian Universalist curriculum, the children have "the opportunity learn about their religious community and tradition, as well as the freedom to discover and express their uniqueness. The four units in this program encourage children to use their minds, bodies, and emotions to develop their sense of identity and self-esteem within their Unitarian Universalist community and their world."
During Religious Education sessions, the children work together with their teachers on various projects, exploratory art, circle time, and enjoy snack together! The group is discovering world holidays, emotions, Unitarian Universalism, and nature.
Elementary
Curriculum: Soul Matters Sharing Circle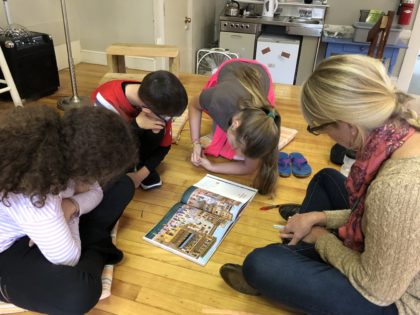 The elementary group is a mixed-age class where the teacher differentiates for each learner, and everyone in the group helps one another. The Soul Matters Sharing Circle Religious Education curriculum connects directly to the themes that are discussed in church, and the children are exploring ideas that the adults are also hearing about and discussing in the sanctuary.
Each week, the group is exploring various world religions, applying ideas to the Seven Principles, and making connections to their lives, the immediate community and the world. The children are active participants in the lessons, working on projects together, sharing ideas, and discussing the importance of the monthly Soul Matters themes, which are:
September:  Vision
October:  Sanctuary
November:  Memory
December:  Mystery
January:  Possibility
February:  Trust
March:  Journey
April:  Wholeness
May:  Curiosity
June:  Beauty
Youth Group
The youth group, which is comprised of Jr. and Sr. high school-aged youth, has been working on a student-centered learning experience. The group discussed issues which are important to them, and are structuring a curriculum which focuses mainly on social justice issues, world issues, and how to approach these difficulties by applying the Seven Principles. The youth are using discussions, documentaries, and other media-based learning to deepen the breadth of their understanding of these issues.
Sunday Morning Childcare
10 am to 12 pm
Childcare is available for young children on Sunday mornings from 10-12. We're very lucky to have Neka back to take care of our little ones! Take your time and engage fully in the life of the congregation!  The childcare may also be used by all ages after church during coffee hour until 12 pm!
We also will have child care at all First Parish events!