Stay Connected – Join us for our upcoming "gatherings"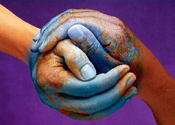 Each of our gatherings uses the same link, 
https://uuma.zoom.us/j/5247505733
 . This week Rev. Paul is hosting "Tea Time" at
4:30 on Tuesday & Thursday
 and at 
7:30 Monday & Wednesday.
Open Meditation on 
Thursday at 7:00.
On 
Friday at 7:00
, the T"UU"rning Leaves Book Club will be meeting to discuss 
The Lone Ranger and Tonto Fist Fight in Heaven
And, of course, we will worship together on 
Sunday at 10:30
.